View the Word Proclaimed
Pastor, William E. Morgan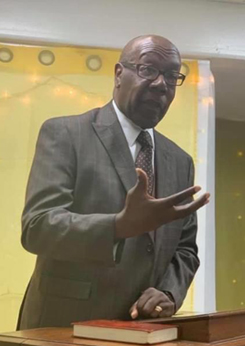 Grace, mercy and peace from God the Father and Christ Jesus, our Lord.
In the beginning verses of the fourth chapter of Ephesians, the Apostle Paul states that the body of Christ is to grow in unity and maturity and verse 15 specifically states that the church is to "Become the mature body of Him who is the head, that is, Jesus Christ." .
As we continue to move progressively from "Discipleship to His Lordship" our main focus is that of Christian Education. As clearly stated in our vision and mission statements, we are a "full-service disciple making church who make disciples." Our goal is to lift the whole man towards becoming a disciple, not just at Mount Pleasant Baptist Church, but more importantly, a disciple of Jesus Christ. We welcome you to attend our Sunday school, Bible study as well as participate in any of the Bible institute courses which we offer. Our prayer is to add new souls to the Kingdom, equipping and empowering each person to find and fulfill their God-given purpose.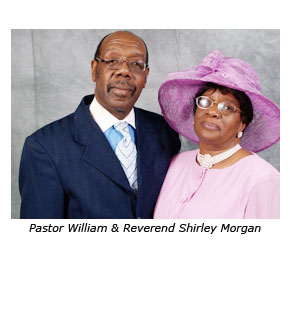 As Christ continues to minister and guide us through this Christian journey, we will continue to commit ourselves to address the spiritual, emotional and physical needs of God's people in a tangible way. We seek the highest, the finest, and the best God has for us, serving Him and one another in this spirit. Our foundation is the Word of God; and we believe it in its entirety. We believe we can do what it says we can do, be who it says we can be, and have what it says we can have.
We, the officers and members, hope that you are blessed by the information supplied throughout this website as our purpose is to reach the lost and encourage more to come into the HOUSE so that we can exalt His name together. In addition, we are committed to share the Mount Pleasant Baptist Church's "vision/mission" statement along with current events and announcements with you.
We thank God for His Grace and give all honor and praise to our Lord and Savior, Jesus Christ.
Reverend William E. Morgan,
Pastor